The Legends of FORMULA ONE: A Tribute to Iconic Racers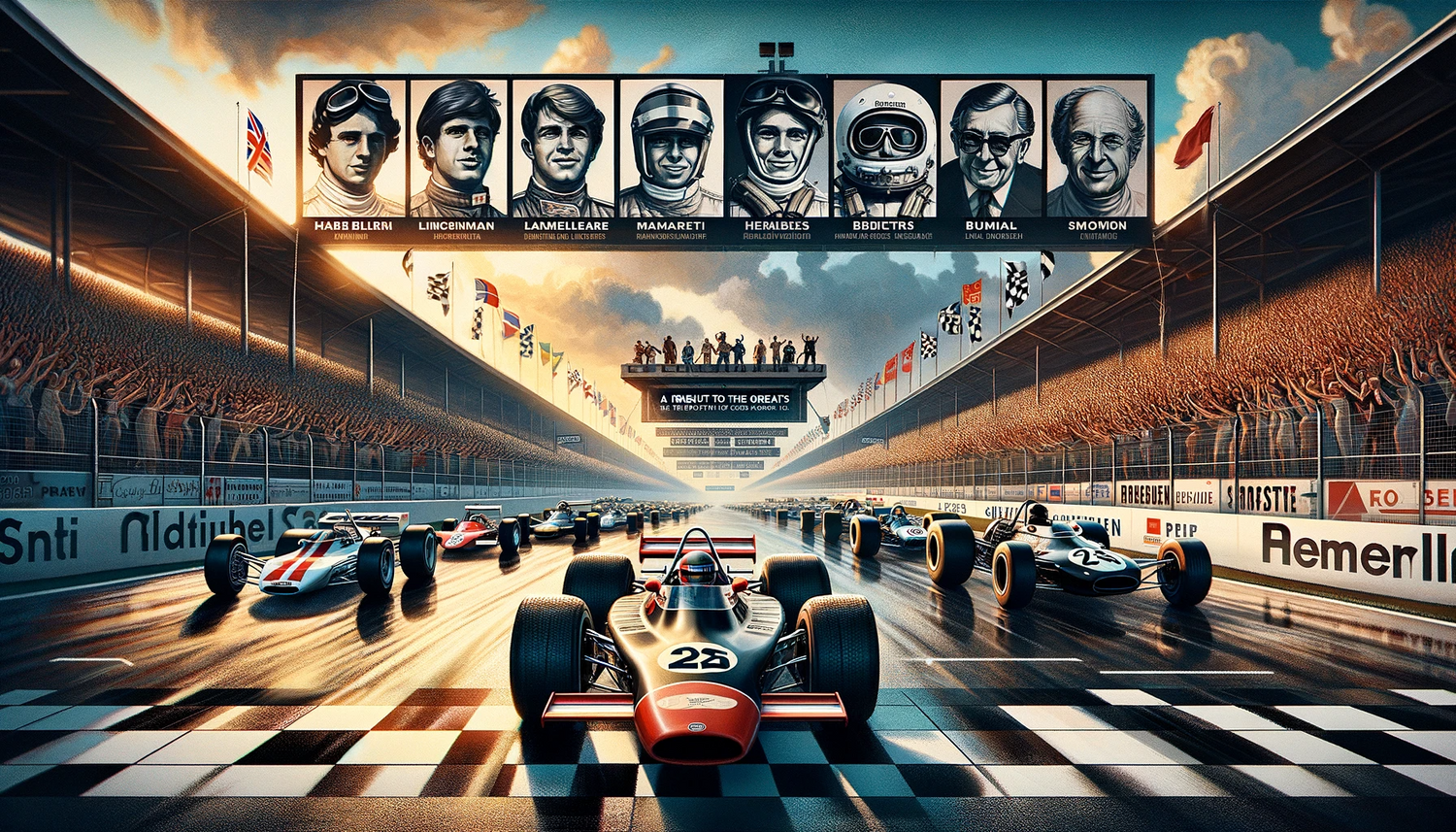 Introduction
FORMULA ONE has seen its fair share of legends, drivers who etched their names in the annals of racing history. These iconic racers not only mastered the art of speed but also left an indelible mark on the sport itself. Today, we pay tribute to some of the greatest FORMULA ONE drivers of all time.
Iconic Racers
Ayrton Senna
Ayrton Senna's name is synonymous with the raw essence of FORMULA ONE racing. His natural talent, combined with an almost spiritual approach to driving, captivated audiences worldwide. His rivalry with Alain Prost is the stuff of legends, a dramatic spectacle that pushed the sport to new heights. Senna's untimely death left the racing world in mourning, but his spirit continues to inspire racers and fans alike.
Michael Schumacher
Michael Schumacher redefined what it meant to be a champion in the modern era. His relentless pursuit of victory, strategic brilliance, and the transformation of Ferrari into a dominant force remain unparalleled. With seven world titles to his name, Schumacher's legacy is one of absolute excellence, a benchmark for success in the highest class of racing.
Lewis Hamilton
Lewis Hamilton, with his supreme racing intellect and unmatched consistency, has carved out a unique place in FORMULA ONE lore. His blend of skill and determination makes him an icon on the track.
Max Verstappen
Max Verstappen represents the vanguard of a new generation of FORMULA ONE drivers. His aggressive style and unyielding desire to win have seen him rise rapidly through the ranks, capturing titles and challenging the established order with a precocious talent that hints at a long and illustrious career ahead.
Career Highlights
The careers of these FORMULA ONE stalwarts are studded with sparkling achievements. Senna's remarkable victories in the rain, Schumacher's masterful race strategies, Hamilton's record-breaking podium finishes, and Verstappen's meteoric ascent through the ranks—each milestone tells a story of perseverance, skill, and the relentless pursuit of greatness.
The Human Side
Behind the visors, these racing titans are complex characters—Senna with his profound sense of purpose, Schumacher's methodical genius, Hamilton's advocacy, and Verstappen's fiery competitiveness. Their off-track endeavors, personal battles, and public personas add depth to their legend. It is this blend of human vulnerability and exceptional talent that not only defines their careers but also endears them to fans around the globe. Their stories are a testament to the spirit of FORMULA ONE—a sport that is as much about the drivers' humanity as it is about their superhuman abilities behind the wheel.
Ready to experience the excitement of racing from the comfort of your home? Get your own personal copy of the Lights Out Racing board game today.