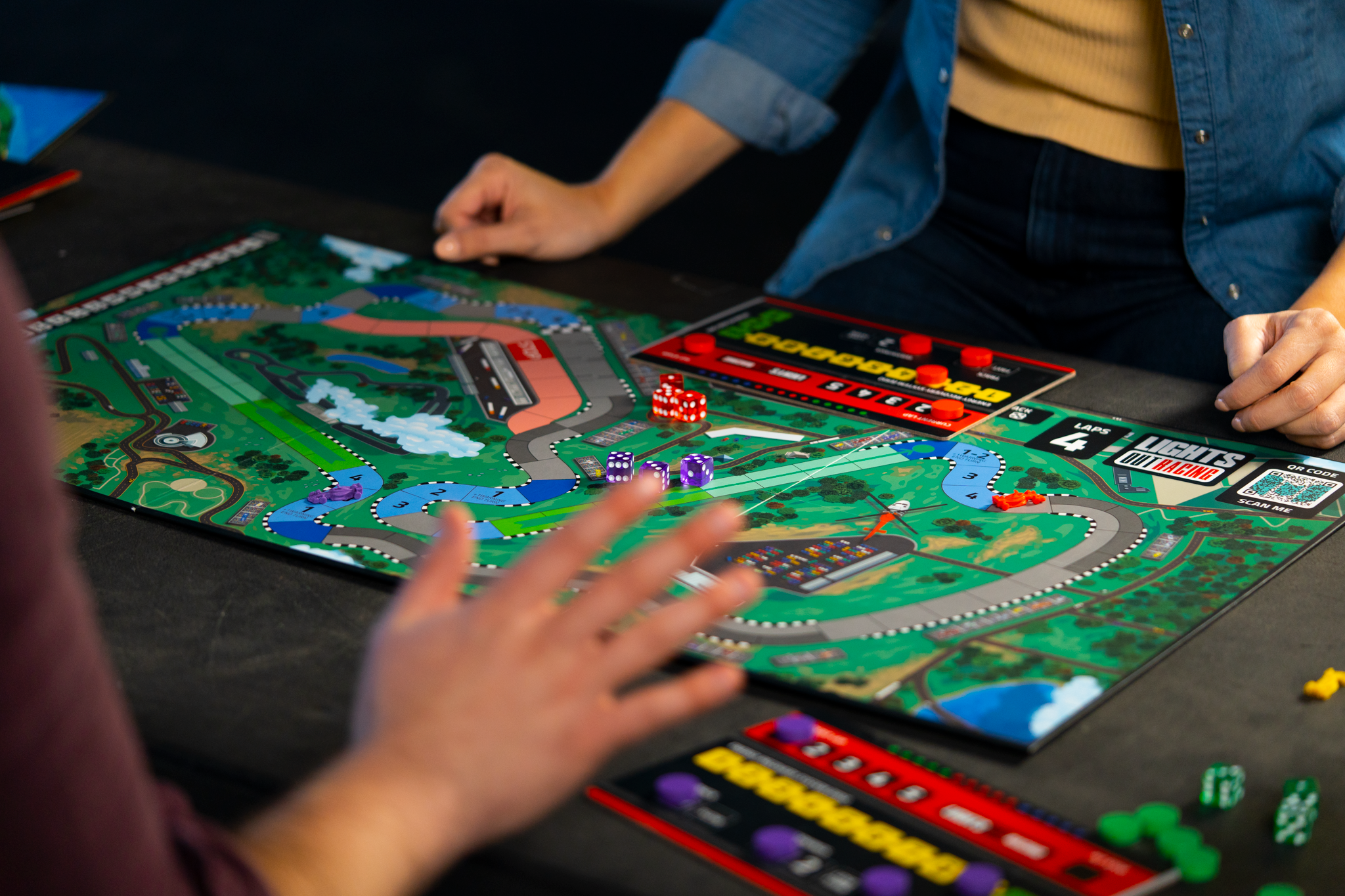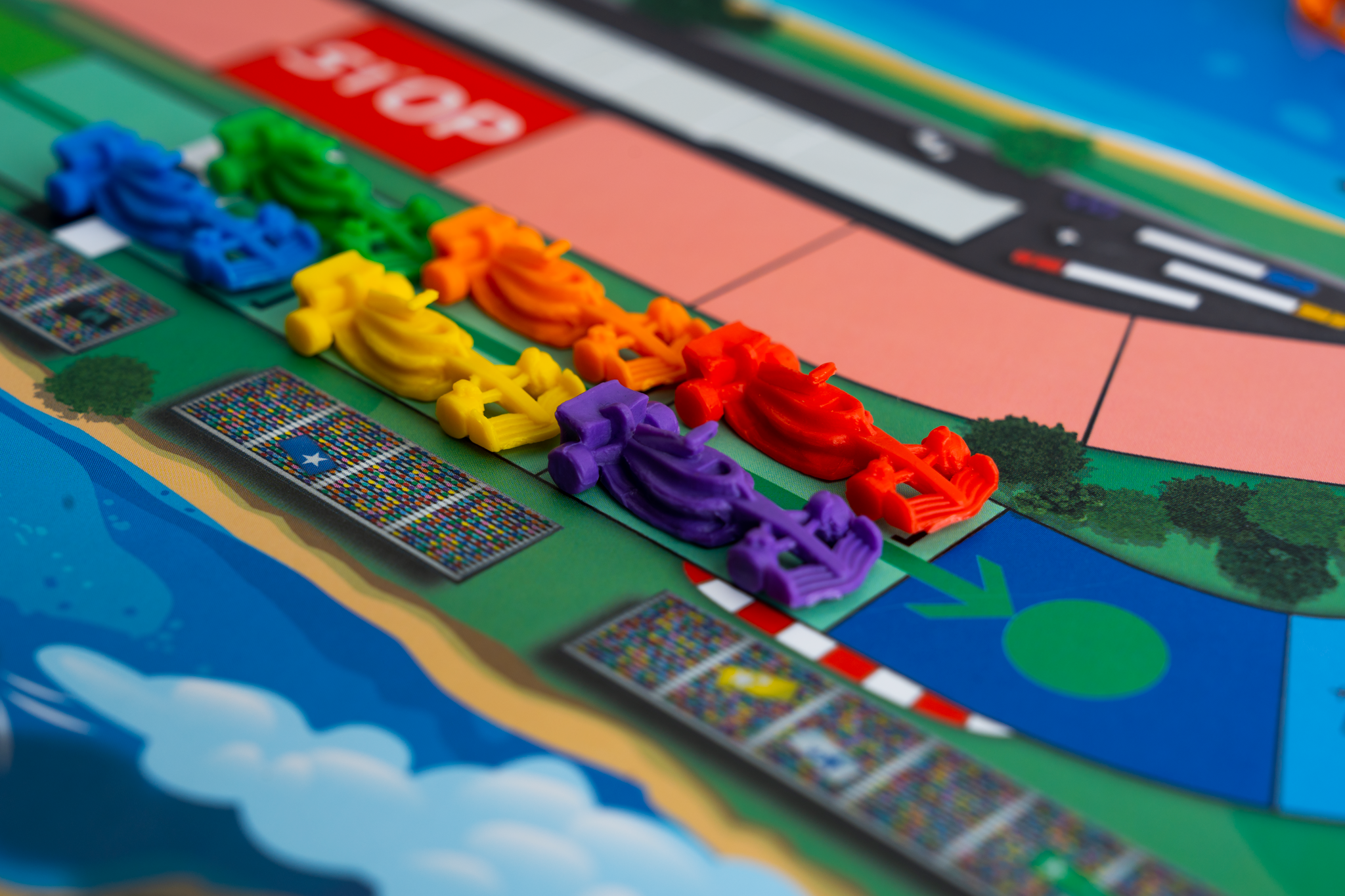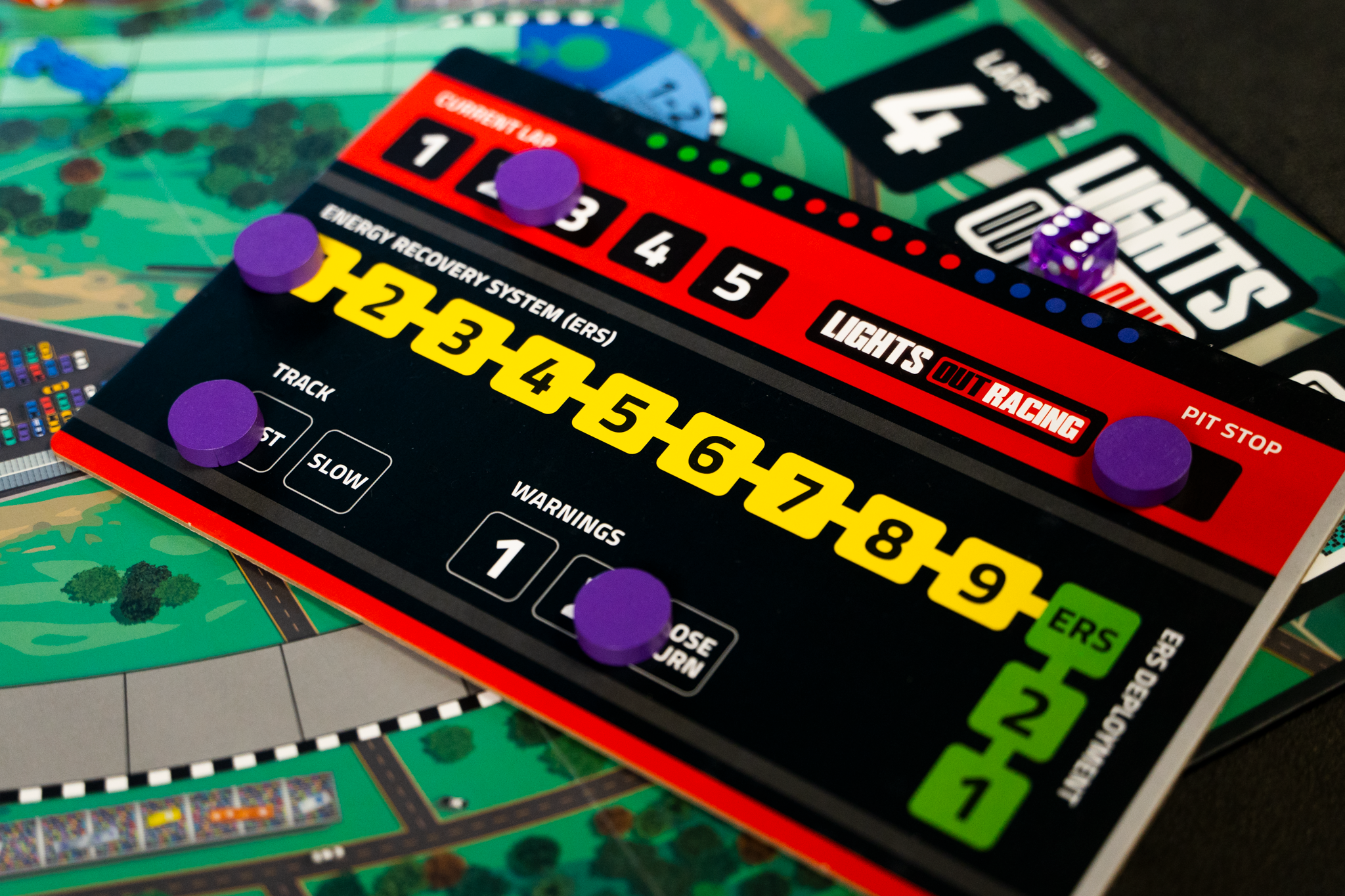 Lights Out Racing | Board Game
Sale price
$59.99 USD
Regular price
$69.99
Game On
Compete against other drivers to see who can stand atop the podium.
Push Your Car to the Limits
Feel The Speed
Be the Fastest
Get ready for an intense race where you'll overtake opponents one by one, strategically store and deploy ERS to gain the upper hand, and follow close behind your opponents for that DRS boost. When you enter a braking zone, brake with precision or suffer wheel lockups.
Adventure Awaits
Racing at its Finest
Pit stops, track position, and track limit warnings add more to the mix! This game is the adventure you've been waiting for and makes spending quality time together so much fun. Unplug around a table to create memories that will last a lifetime and span generations.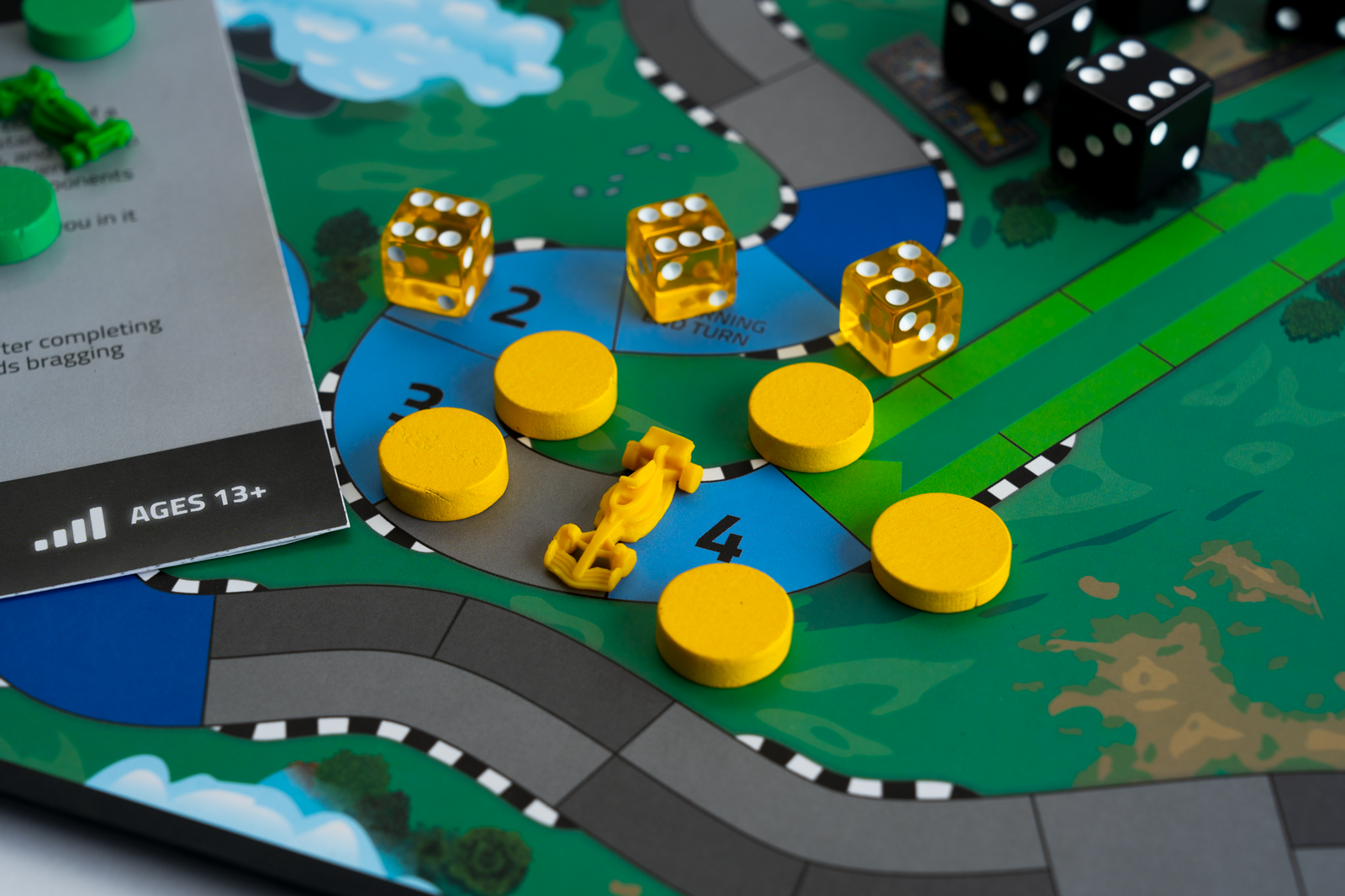 Take the Checkered Flag
Gameplay
All drivers playing the game share the same turn, and you each roll two colored dice simultaneously. Drivers move their cars the entire value of the dice roll, starting with the driver furthest from the lead.
But that's just the start of it! Each turn is full of excitement as players do so much more than move their dice roll. Your turn incorporates strategy as you use your ERS, DRS, overtakes, braking zones, and pit stops.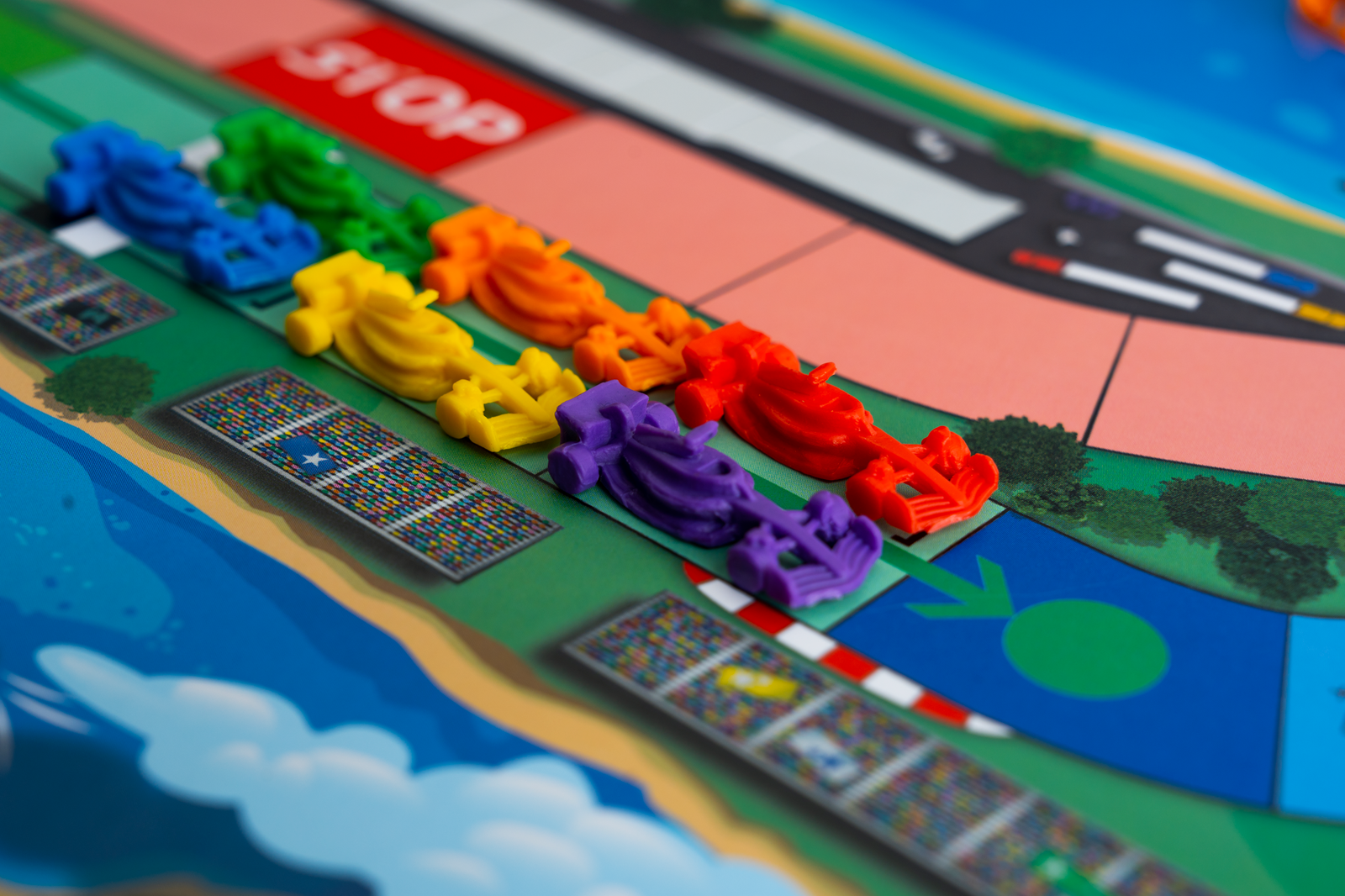 Make Every Lap Count — Conquer the Track!
Lights Out Racing comes with four tracks that offer unique playability. Each track has a predetermined number of laps for the race. However, you can shorten or lengthen your game depending on how much time you have to play.