FORMULA ONE Teams: The Powerhouses of Racing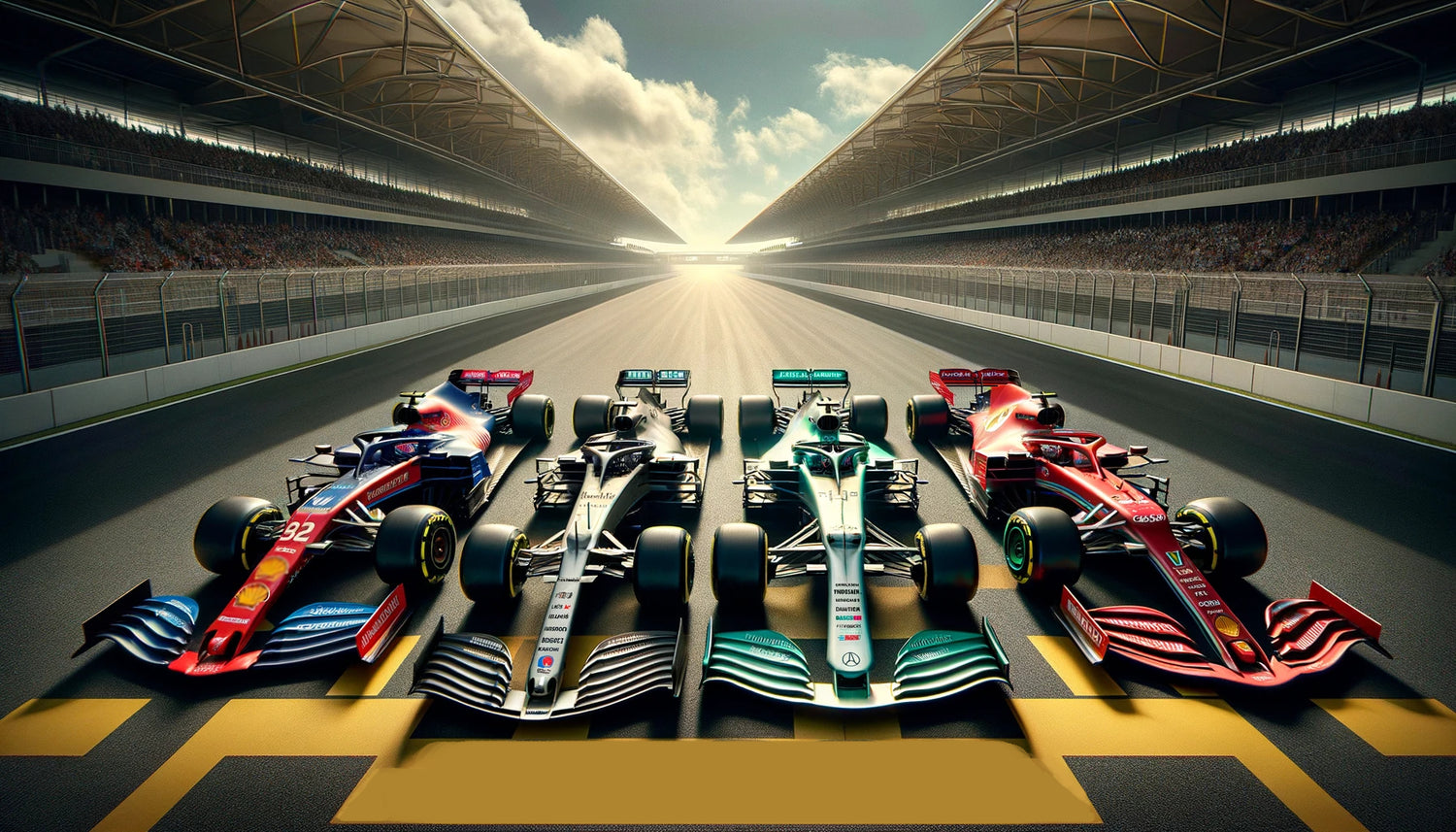 Introduction
FORMULA ONE is a symphony of speed, technology, and teamwork, with the drivers at the tip of the spear. But behind every great driver is an exceptional team, a collective of unsung heroes who are integral to every victory and every lap record. In this blog, we spotlight the formidable FORMULA ONE teams, the masterminds of engineering and strategy that make every race possible, and how they foster continuous innovation in the world of motorsport.
The Teams Behind the Drivers
Each FORMULA ONE team is a powerhouse of expertise, operating like a well-oiled machine. From the aerodynamicists who sculpt the air around the cars to the mechanics who can change four tires in under two seconds, every member plays a critical role. These teams form a nexus of communication and collaboration, all focused on the singular goal of crossing the finish line first. They represent a blend of diverse skills, all united under the banner of racing.
Famous Teams
In the annals of FORMULA ONE, certain teams stand out as paragons of the sport. Ferrari's rich heritage, synonymous with racing, epitomizes passion and a relentless pursuit of excellence. Mercedes-AMG Petronas, with their precision-engineering approach, have redefined dominance in the modern era. Red Bull Racing, known for their innovative spirit and aggressive strategy, have become a force to be reckoned with. Each team's unique approach, culture, and history contribute to the enthralling narrative of FORMULA ONE and its evolution over the years.
Innovations and Breakthroughs
FORMULA ONE teams are the vanguards of automotive innovation, with their advancements rippling through the entire automotive industry. They've pioneered the use of composite materials for lighter and stronger chassis, developed sophisticated hybrid power units that blend power with efficiency, and crafted aerodynamic profiles that have turned cars into ground-bound jets. These breakthroughs not only enhance the spectacle of racing but also contribute to the safety and sustainability of the sport, reinforcing FORMULA ONE's position at the apex of automotive engineering.
Ready to experience the excitement of racing from the comfort of your home? Get your own personal copy of the Lights Out Racing board game today.