FORMULA ONE: The Technology Behind the Speed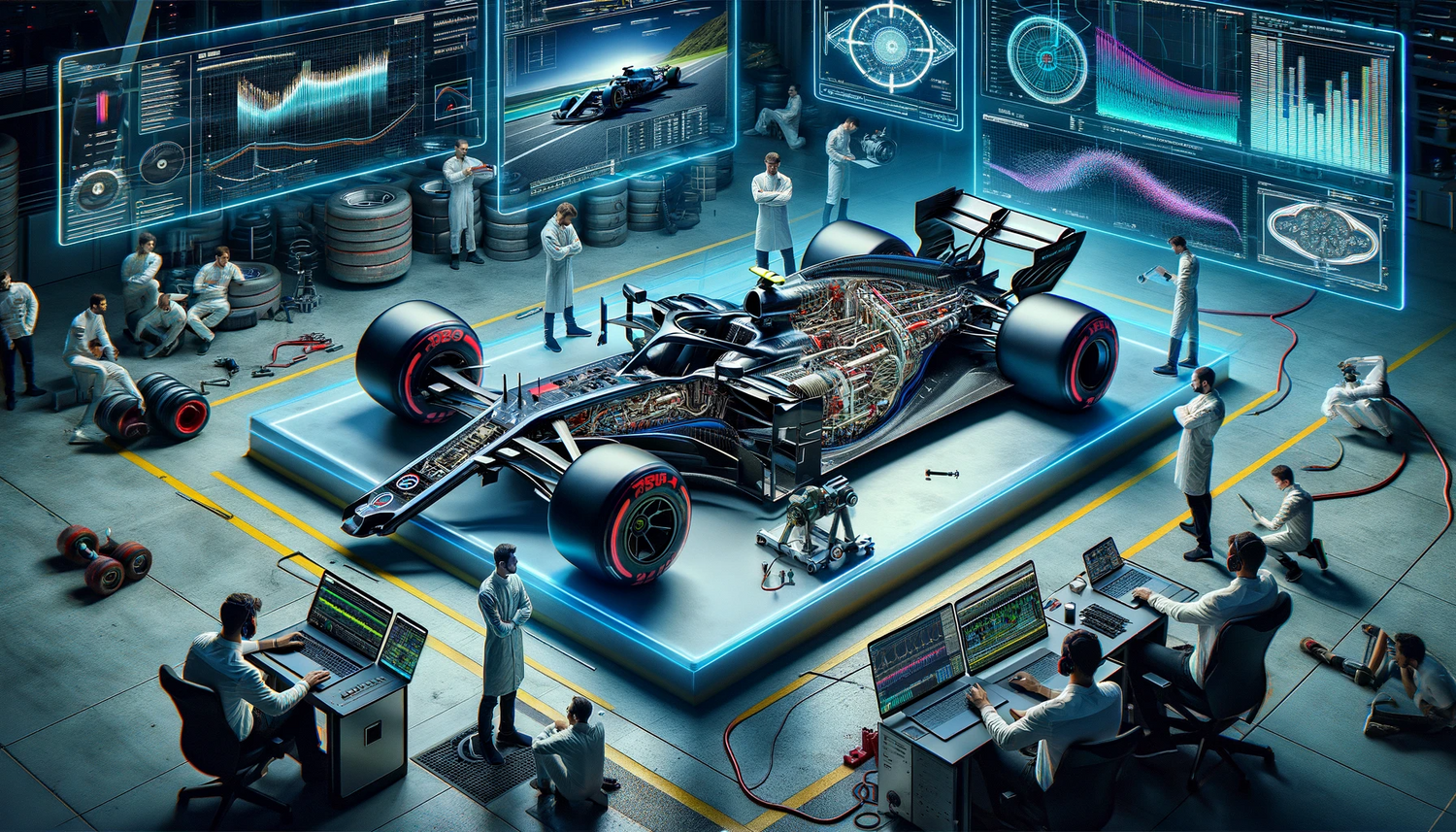 Introduction
FORMULA ONE isn't just an exhilarating test of human skill and nerve—it's a rolling laboratory where the future of automotive technology is forged at 200 miles per hour. This blog will take you on a deep dive into the technological marvels that propel FORMULA ONE to the pinnacle of motorsport engineering. We'll also look at how Lights Out Racing, our FORMULA ONE-inspired board game, captures the essence of these advancements, translating complex engineering into gripping gameplay.
The Quest for Speed
In FORMULA ONE, speed is the holy grail, but achieving it is a high-stakes blend of science and art. Teams deploy a sophisticated array of engineering feats to create cars that are not just fast, but agile, stable, and efficient. It's a relentless pursuit where advanced materials like carbon fiber play a pivotal role in crafting chassis that are both lightweight and incredibly resilient. This quest for speed is a balance of power and poise, with every component from the power unit to the tiniest aerodynamic element engineered to shave off milliseconds on the track.
Hybrid Power Units
The integration of hybrid power units in FORMULA ONE is a revolution akin to a paradigm shift in the automotive industry. By marrying the raw power of internal combustion engines with the clean efficiency of electric motors, FORMULA ONE has not only stepped into the future of propulsion but has also set new standards in high-performance hybrid technology. These sophisticated powertrains are marvels of engineering, providing bursts of electrically assisted speed while contributing to a greener racing environment.
Advanced Aerodynamics
Aerodynamics in FORMULA ONE is a complex dance of forces, with teams channeling the air around the car to extract every ounce of performance. Innovations like blown diffusers, bargeboards, and complex front wing designs are at the forefront of aerodynamic development. The relentless evolution in this field is what allows FORMULA ONE cars to corner at incredible speeds and stick to the track as if defying the laws of physics.
Our Board Game
The Lights Out racing board game reflects this emphasis on technology. It incorporates elements of the Drag Reduction System (DRS), Energy Recovery System (ERS), and strategic decision-making. Players must make crucial technological choices to gain an advantage and win the race. This is where the thrill of racing meets the challenge of engineering, all within the competitive spirit of FORMULA ONE.
By understanding the technology that powers FORMULA ONE, you can appreciate the complexity of the sport and how our board game captures the excitement of racing. Explore the world of high-speed technology by playing Lights Out Racing, available at Mahtgician Games.